Our participation at the Düsseldorf Caravan Show  last september was the occasion
for us to present our last born in the RIB bench seats range : The ALTAIR  3 PLACES 120 xl 5 (also exist
in NEPTUNE 3 places 120 XL version).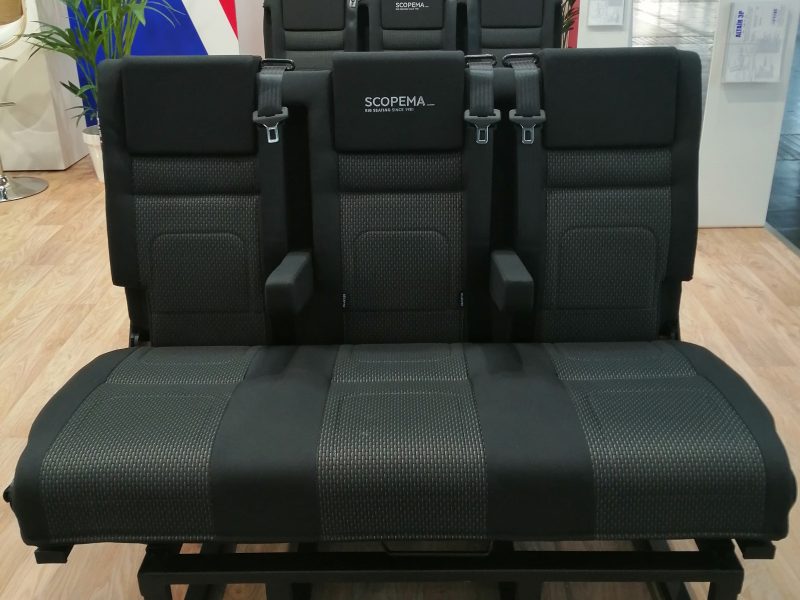 The younger sister of the 129 sm and 150 sm models has
nothing to envy to her predecessors.
In fact, she is equipped of the same functionalities :
\\_  Sleeping and sitting comfort.
\\_  3 places avec ceintures 3 points belts integrated with 3 places.
\\_ ISOFIX TOP TETHER system (only on the middle place).
\\_  Integrated headrest
\\_  Integrated armrests  ( only for the middle middle place).
Smaller, the ALTAIR 3 PLACES 120 XL bench seat offers 3 sitting
places by optimizing the interior space of the vehicle.
Click on the link to learn more about our Benchseats