Altaïr 3P – 2 seater
The most complet of bench seats with 3 point belts integrated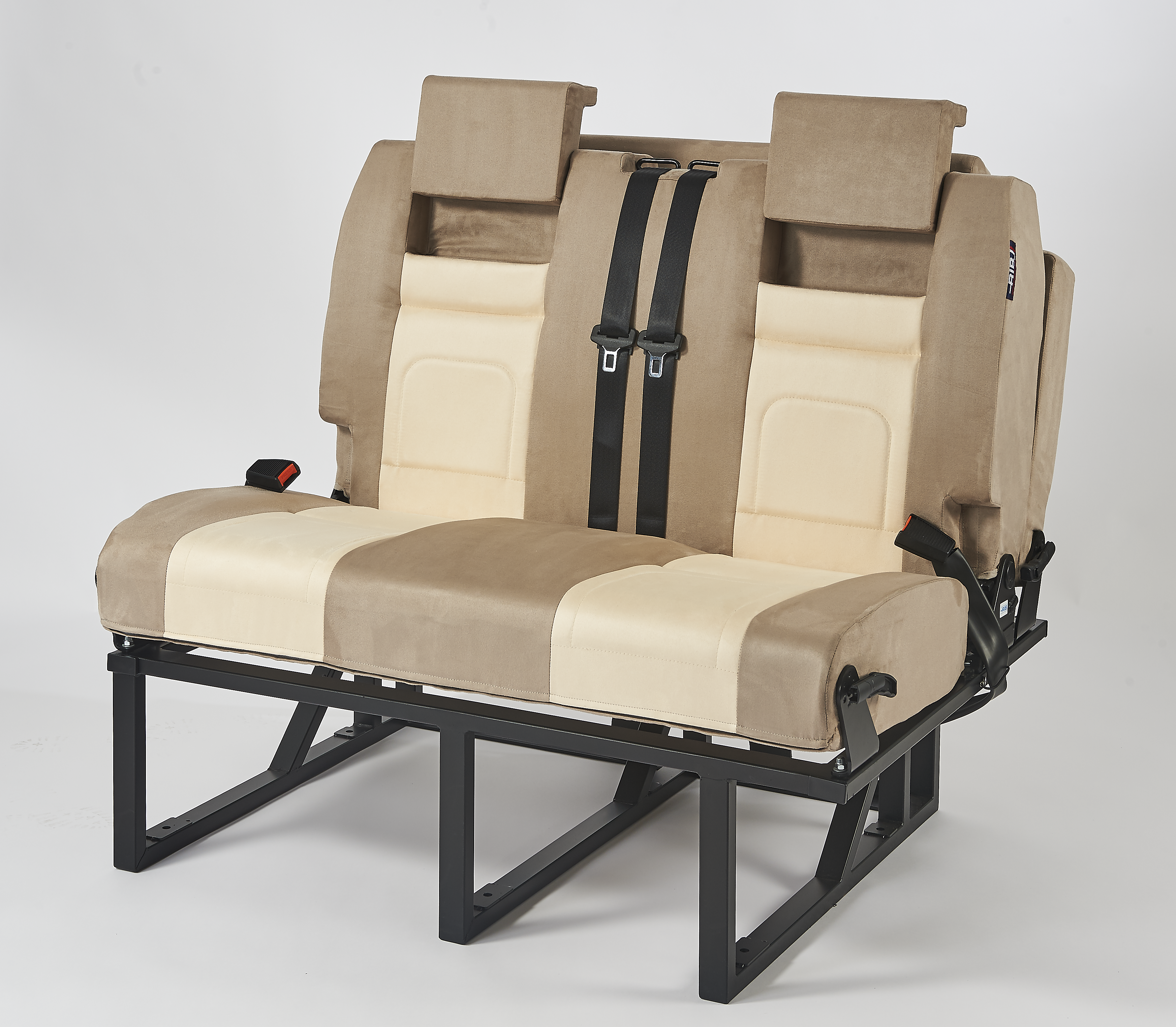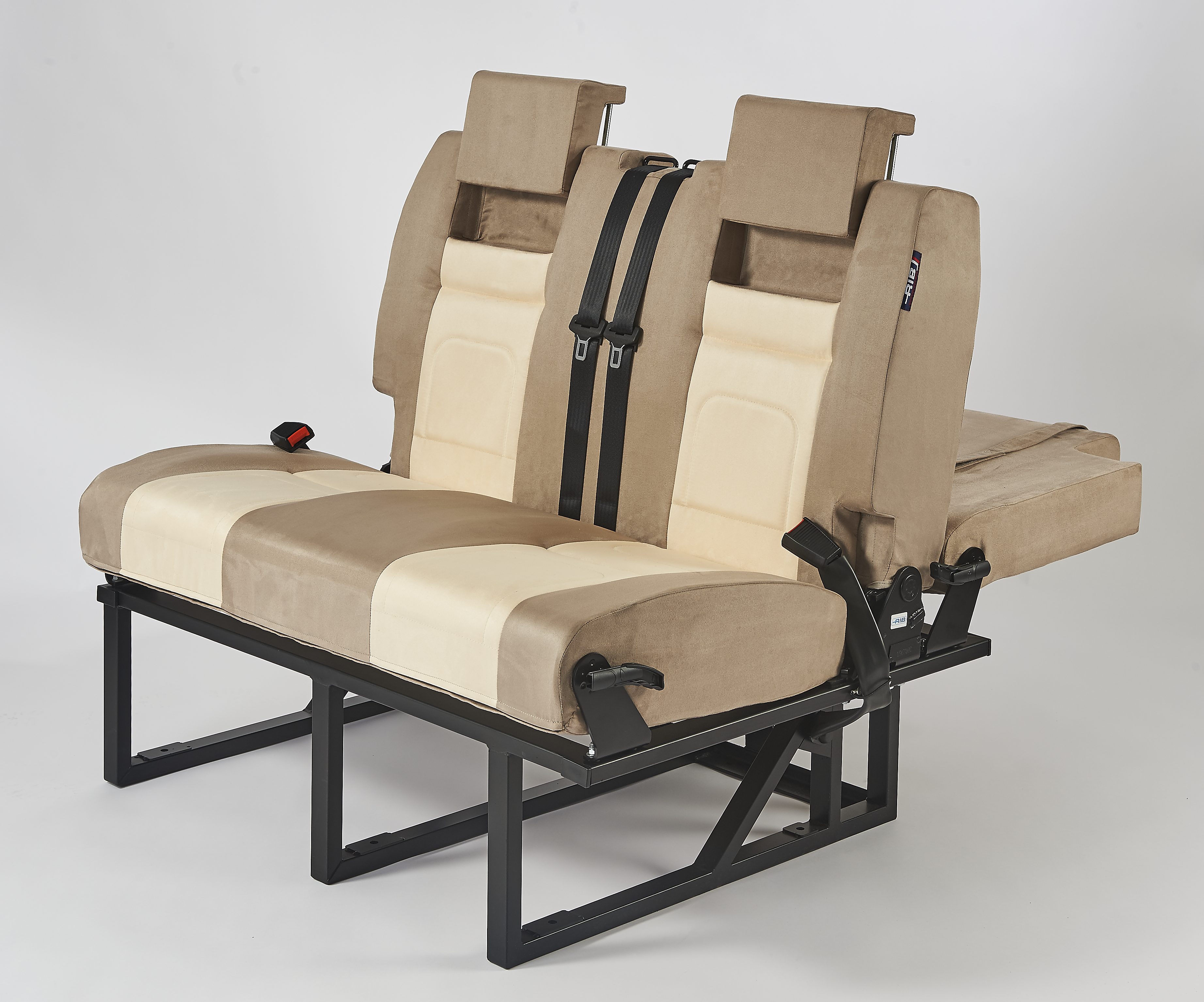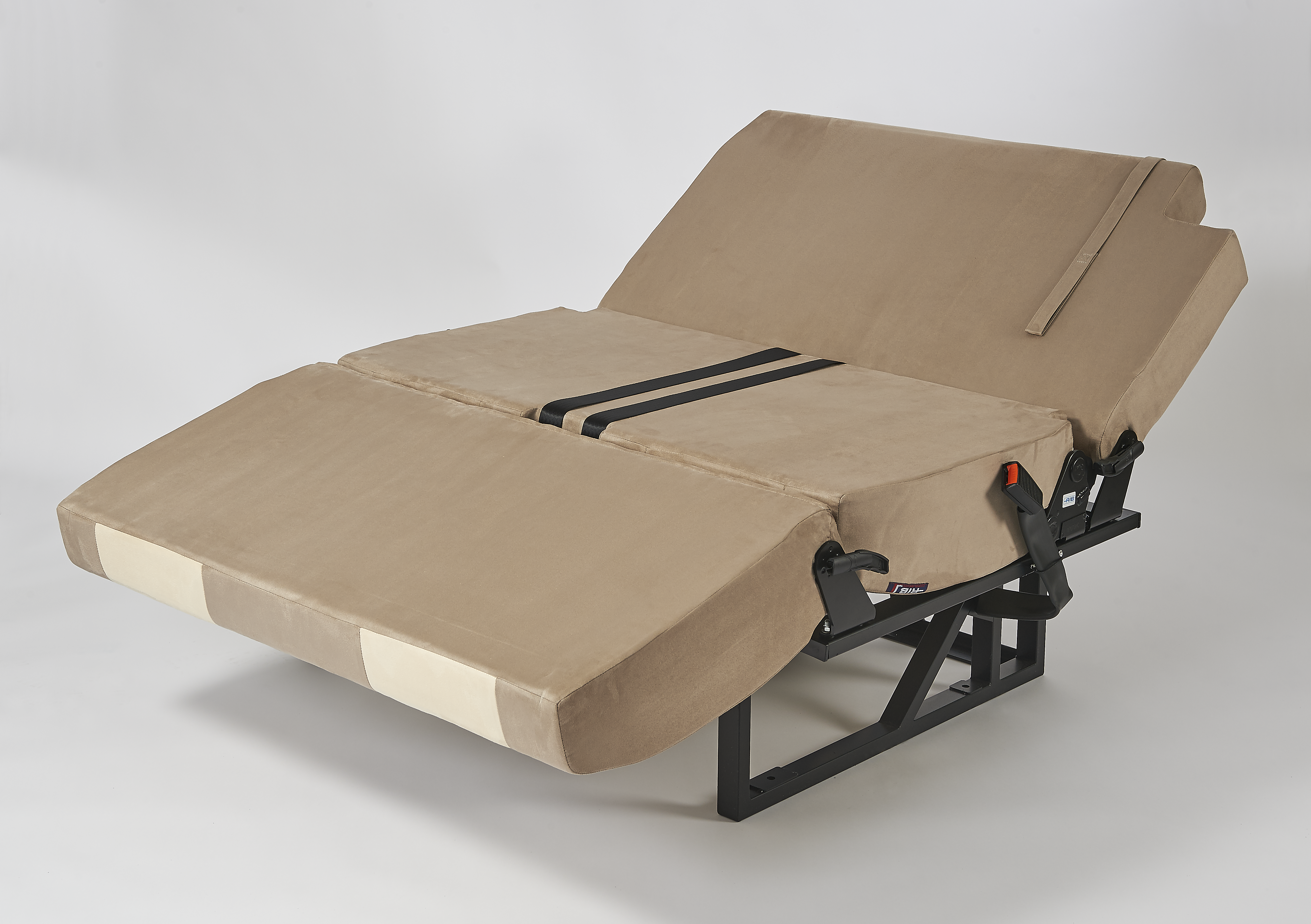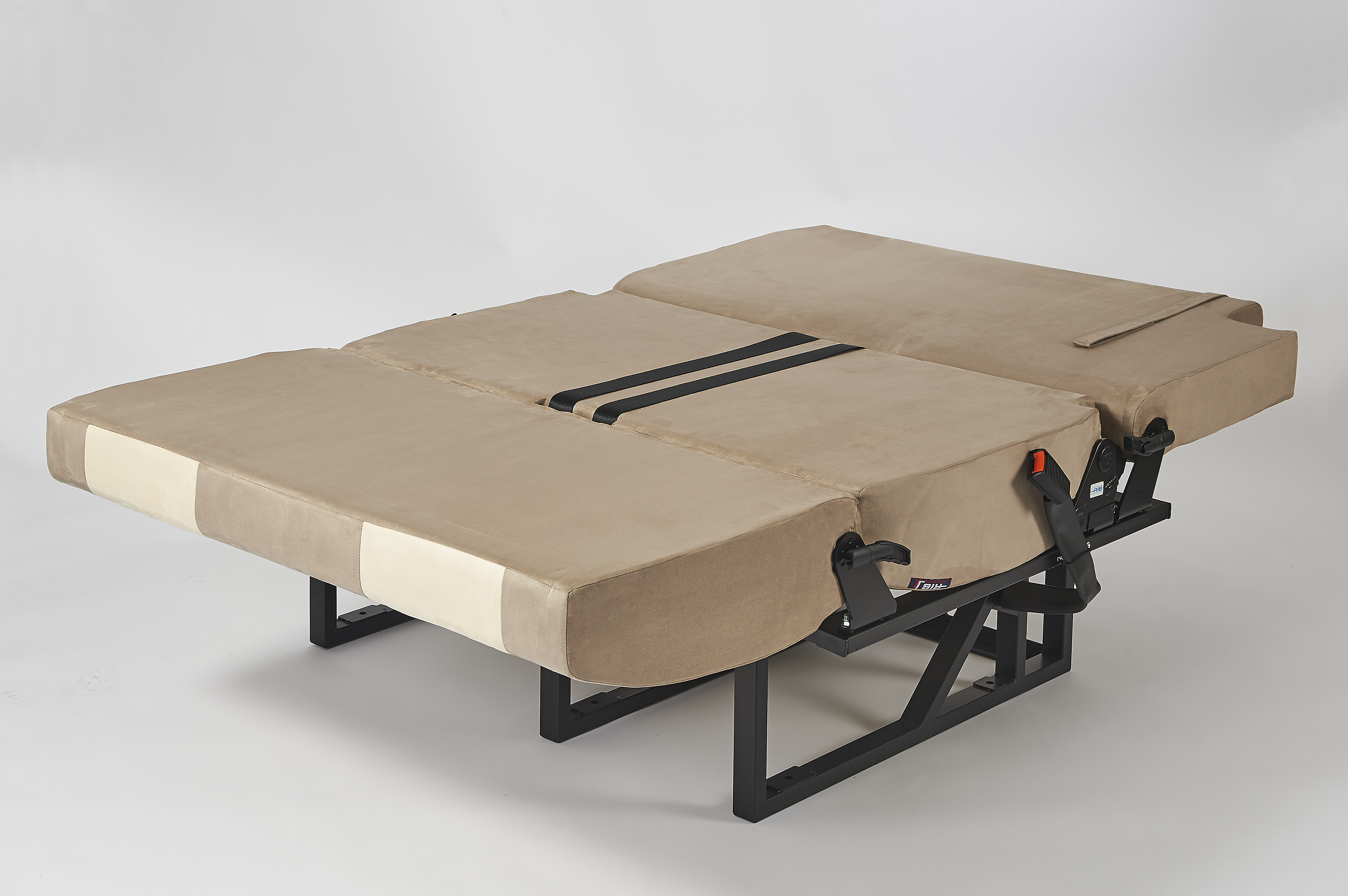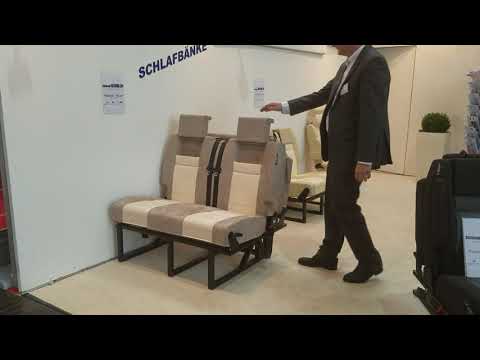 ALTAÏR 3P - 2 SEATER BENCHSEAT FOR VAN CONVERSIONS
The + of Altaïr 3P
Seating and sleeping comfort
Complete sleeping face thanks to the second backrest
"Relax" position in sleeping
3 sleeping length options
Made
in France

Number of seater

2

Available width

860 mm, 940 mm, 1040 mm, 1120 mm, 1200 mm
Characteristics
PRODUCT DESCRIPTION
Double backrest  – complete sleeping.
The benchseat easily transforms in sleeping with unlocking handle.
The curved sitting and backrest turns inside to obtain a flat sleeping.
Our benchseats can be placed in most vehicle models (see possibilities with the campervan convertor).
MATERIALS
Scopex foam 45 kg/m3.
Padded slipcover.
OPTIONS
Headrest (detachable or integrated).
Integrated lift-up arm-rest (lateral / central).
2nd back rest 730 mm or 580 mm (650 mm standard).
Integrated 3D matress pad for a "soft" sleeping.
Slides : lengthways 220mm / lateral 220mm.
PRODUCTS DIMENSIONS
Sleeping length 1940 mm (with a high backrest*), 1860 mm (standard backrest**) or 1790 mm (low backrest***).
*2nd backrest of 730 mm.
**2nd backrest  of 650 mm.
***2nd backrest of 580 mm.
SECURITY
Top Tether Isofix system.
Integrated 3 point seatbelts.
R14,R16 et R17 Registrations.
Automatic blocking of the backrest in road position.
Fabrics
Personalization of your seats for any order.
Other benchseats might interest you.