Our latest benchseat is approved!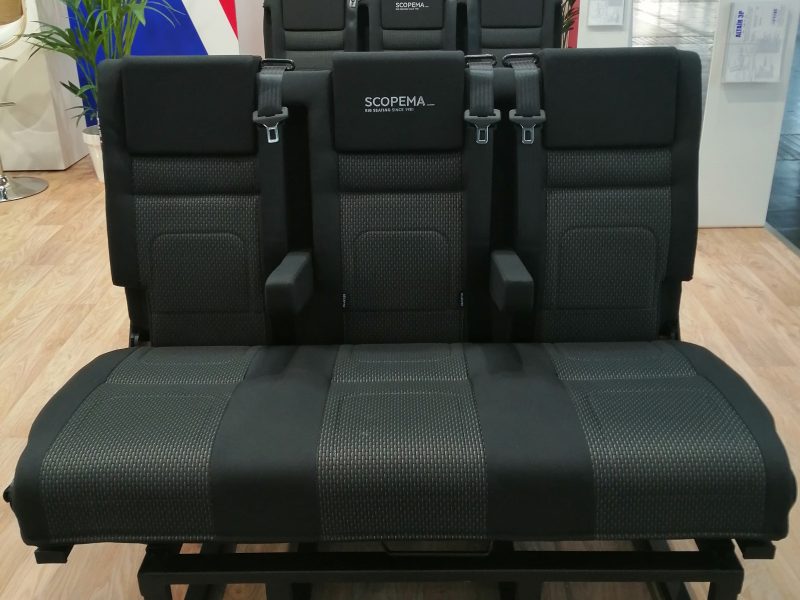 We have just obtained the homologation for the 120 XL benchseat.
Presented at the Caravan Salon last year, the 120 XL benchseat (3-seater version) is now UTAC approved.
Available in Altair 3P or Neptune 3P version, it offers the possibility of having 3 seats in the rear without compromising on furniture.
You can download the report in your professional space on our site.
Characteristics :
\\ _ Sitting and sleeping comfort
\\ _ 3 places with integrated 3-point seat belts
\\ _ ISOFIX TOP TETHER system (only in the middle square)
\\ _ Integrated headrests
\\ _ Integrated armrests (only for the middle seat)